Back to the guides
White Label Mobile Banking Apps
Building Mobile Banking is now bliss with Crassula White Label SaaS compatible with iOS and Android mobile platforms.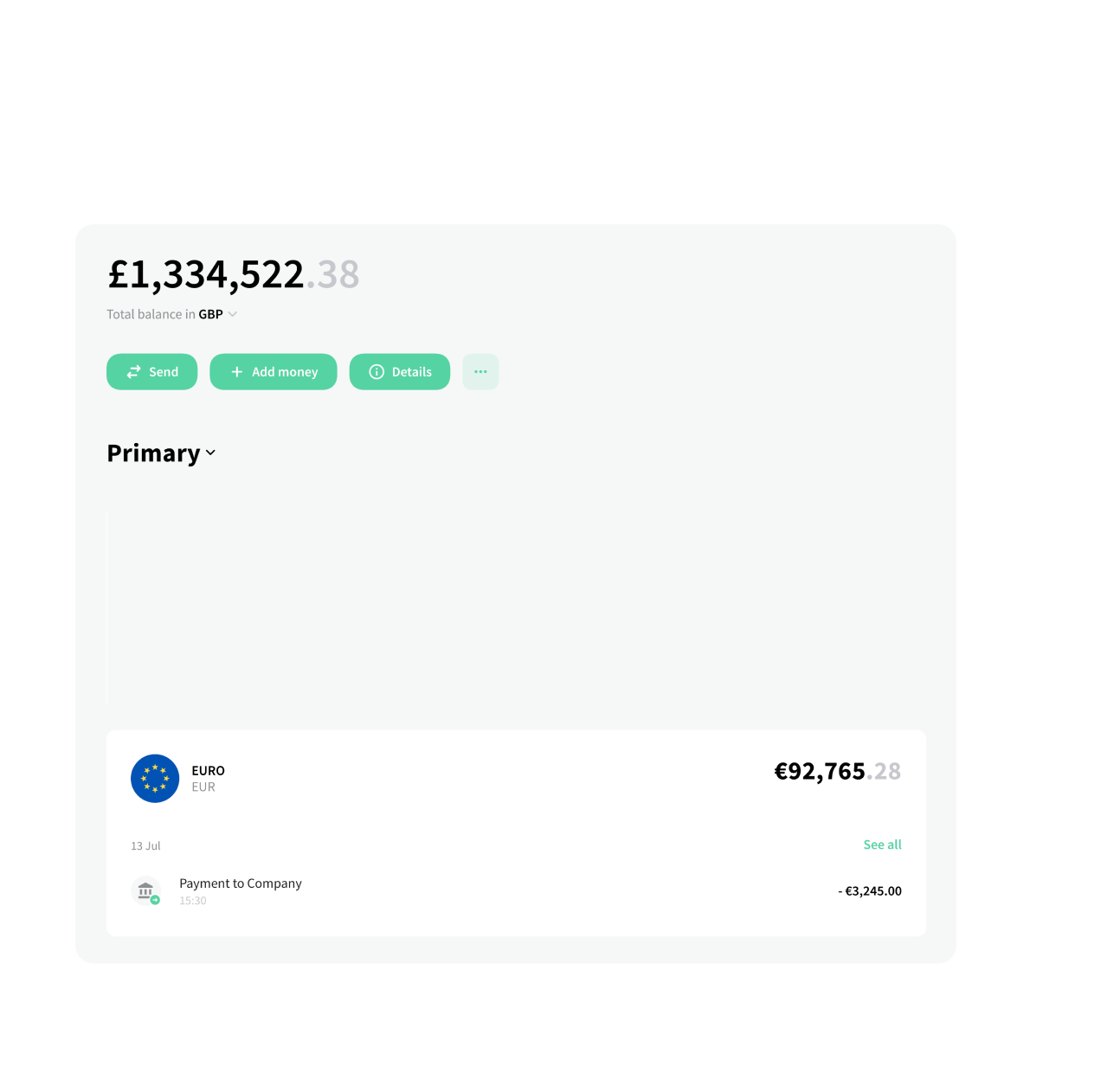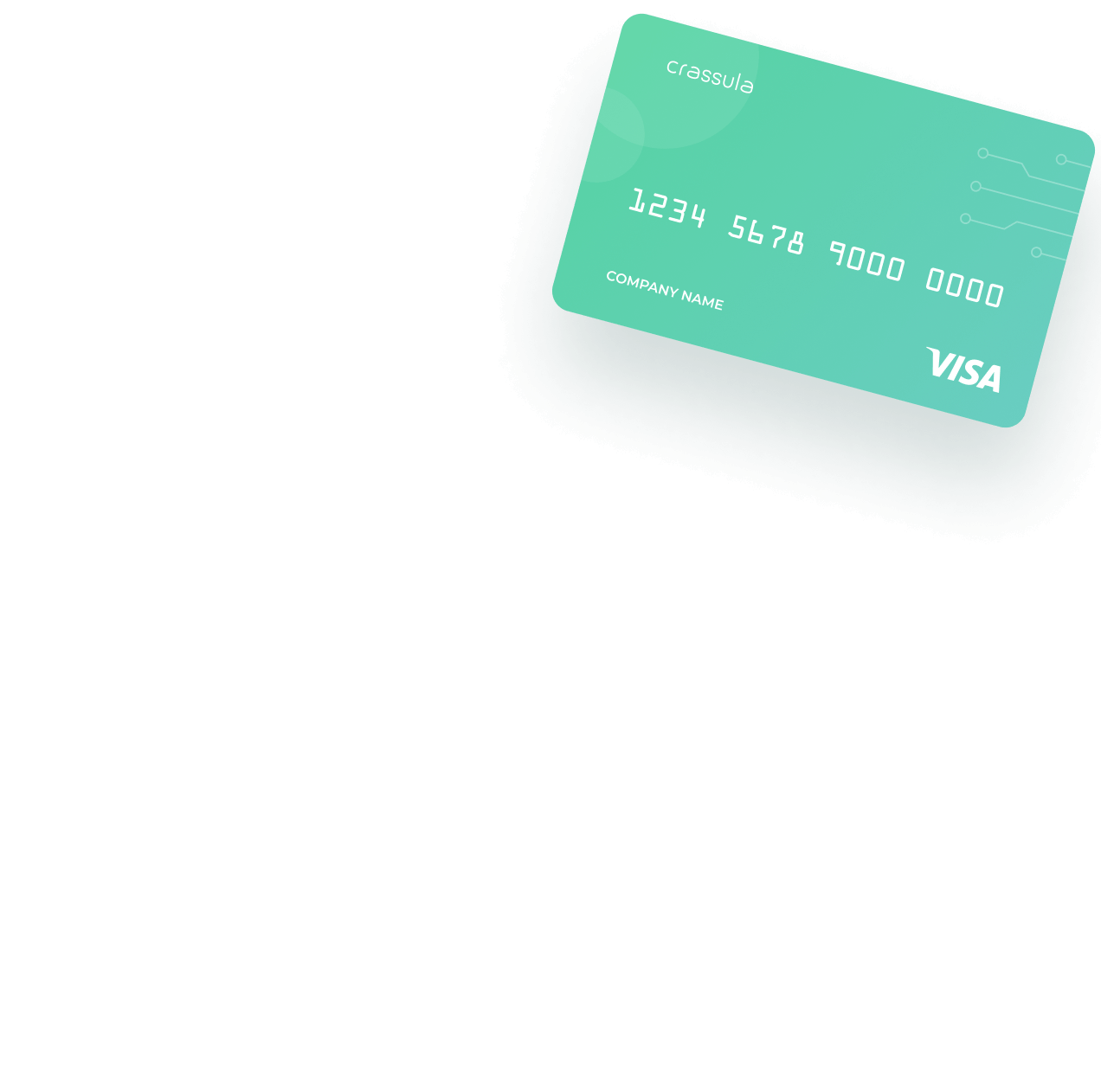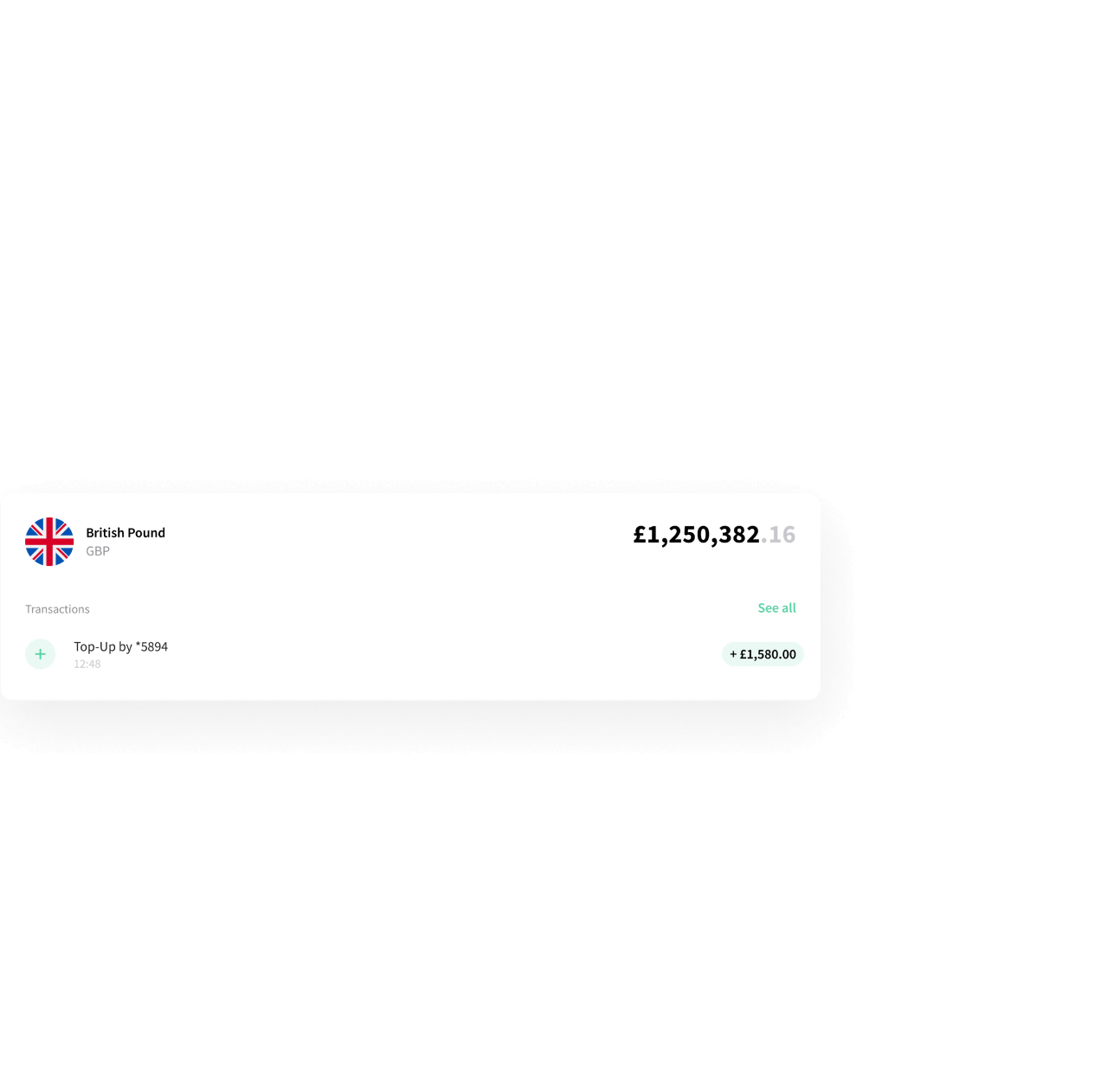 In the not-so-distant future, many companies will rely on financial services as a significant source of income, potentially leading to a world in which every company becomes a financial service provider. What drives this fundamental transformation in business is a single infrastructure comprised of an established bank's licensing, regulatory compliance, and technology on the backend. You guessed it! We're alluding to a proven white label business model. If you aim to keep pace with a fast-moving digital landscape and provide advanced financing solutions to your customers in your own mobile bank, you've come to the right place.
In this guide, we will cover white label mobile banking apps and the benefits of using them from a business perspective. Then, the focus will be shifted to FinTech application and software development. You will find out more about the pathway from the ground up to your own white label mobile banking app and business digitization. So, keep reading to learn all the ins and outs of affordable and secure app development.
---
What Is A White-Label Mobile Banking App?
In recent years, mobile banking has gained immense popularity among consumers as a convenient and easy-to-use way of managing their finances. So, more and more businesses opt for a white label banking solution to hop on the trend and build their own proper app. But before we spill the secrets of mobile banking app development, let's first get to the basics.
About White-Label Mobile Banking
In a nutshell, White-Label Mobile Banking is a process in which banks provide third parties with access to APIs to build a mobile banking app that financial institutions can customize with their branding and use to provide their customers with banking services. Such an app allows remote 24-hour access and finance management via a mobile device, like a smartphone or tablet. From checking the balance and viewing account history to transferring money abroad. Thanks to the indispensable white label model, your customers can leverage a mobile banking app to the fullest without visiting a brick-and-mortar branch.
Flexibility
Customize your mobile apps to support your USPs and specific business needs in a function-rich yet simple way. The modular solution helps to enable new functionality fast while White Label features allow modifying your branding features to stand out from the crowd.
Would you like to explore new revenue streams and gain a competitive advantage by giving your customers a top-notch financial experience? A white-label mobile banking solution can be a good idea for you.
Common Services
A broad variety of providers offer FinTechs a simple integration for all the services, such as deposits, lending, and payment features, under one platform. The following is a complete list of white label banking app services:
Savings and checking accounts
Account management
Account balance and transaction history
Debit and credit cards
Simplified bill payments
Online payment transfer systems
Loan and credit card applications
Bank statements with transaction details
Balance notifications
Budgeting and expense tracking
Multi-currency accounts with IBANs
Private and Business banking
Crypto accounts & FX
SEPA & International transfers
Card issuing
Mobile onboarding & Verification
How Does It Work?
White label is a simple solution for fintech companies to get into the market faster and save valuable resources. These companies purchase software from a service provider and then rebrand it as their own.
Essentially, certified banking providers offer their code and infrastructure to deploy a white label mobile banking app with banking features. With API-based solutions, companies can connect to financial and accounting software provided by banking institutions and build their own financial product.
Once the launch is done, they can supercharge the customer-centric white label mobile banking app with all the bells and whistles that customers will love. That is to say, enable them to create and operate their accounts, receive, transfer, and exchange money, get an overview of all transactions, manage all aspects of interaction across all the integrated channels, and ensure the highest level of customer satisfaction.
Benefits of using a White-Label solution for building a neo-bank
In this section of our guide, we will define the main pros of building your own financial services and products facilitated by a white label digital banking platform. Without any doubt, there are various advantages of using such solutions. Let's take a look at all of them in greater detail below.
Lower Costs
Building a custom app with seasoned designers, developers, and project managers will cost you much more than buying a ready-made app solution and branding and customizing it to your needs. Such outsourced development allows you to direct and allocate financial resources more smartly.
Saves Time
Efficient use of resources is guaranteed. You can save hundreds of hours and leave in-house development to tech experts, cut the time to launch, and obtain a ready-to-use white label mobile banking app in a matter of a few weeks.
Increased Flexibility
When you create a white label mobile banking app, you can choose the app architecture on your own, including packaging, branding, marketing, design, currency options, and much more. Regardless of your niche or business industry, it can be tailored to your unique business needs.
Access To Advanced Technology
Are you looking into turning your app idea into a full-fledged business? It's only possible with the latest cutting-edge technology. White label ready-made licensed software allows you to bring new tools and services to the market before anyone else.
Better Customer Experience
In the financial service industry, we need to recognize the importance of customer satisfaction. The white label model takes this into account and allows you to service your customers with the greatest attention to detail.
Regulatory Compliance
Cultivating a compliance-competent culture within financial institutions has never been easier. A white-label mobile banking solution takes away the regulatory burden off your shoulders. Essentially, it helps to limit fraud, identify money laundering, prevent terrorism financing and other malicious schemes through AML/KYC procedures. Inevitably, regulatory requirements constantly evolve, so it's crucial to know how to respond to them flexibly.
Branding Opportunities
Last but not least, you get the chance to focus on what you excel in the most — building a brand and honing your marketing strategy. From the visual elements of your financial product and tone of voice to your business vision and mission. The technical side of app development can be left to the tech experts instead.
---
Private-label Banking Vs White-label Banking Apps
White-label and private-label banking products bare some resemblance. For instance, both of them are created by one company and sold under another company's brand. However, there are specific differences between the two.
Ownership: White-label mobile banking apps are owned by the company that creates them and are sold to other companies to rebrand and sell to their customers. In contrast, private-label products are owned by the company that sells them under their own brand.
Customization: White-label products are generally manufactured for multiple retailers, whereas private-label products are designed to be fully customized to meet the needs of a specific company.
Cost: White-label products are less complex in deployment and, thus, lower in price. Conversely, the manufacturers of private-label products charge more for a higher level of customization and exclusivity.
Advantages of Private-label solutions
In comparison, private-label is a go-to choice for businesses aiming to build distinctive custom-made projects not yet presented in the market. These solutions are built from scratch, so you have full control of the end product's functionalities, unique design, and branding.
Another advantage of private-label banking is that financial institutions can outshine their rivals in the same niche by offering a unique value proposition. You do not just create another banking app, you bring novelty to a crowded market and declare yourself as a functional and personalized bank.
Advantages of White-label solutions
Usually, white label mobile banking apps aren't customized. But that's what makes them special. Such pre-built solutions don't require a major financial commitment and can enter the market more quickly and easily. Therefore, this is an ideal option if cost and time-to-market are your primary concerns.
Moreover, when you look ahead, a white label product is less expensive to maintain. There's a lot of work, on which you can't shut your eyes, including fixing bugs, adding new features, improving its overall functionality, providing technical support to resellers and end-users, and keeping track of quality assurances. All this can be taken care of with much lower costs.
---
How To Start Using A White Label Banking App
Building an app from scratch may not always be the best option. It can be time-consuming, expensive, and risky, which is why fintech start-ups and other financial institutions resort to white label banking. If you need help figuring out where to start, here's an action plan.
Understanding The Requirements
Licensing conditions guide how banks can launch and develop, therefore, you need to come to grips with the main requirements for building a white label bank.
1. Identifying The Target Market
Above all, you need to identify your core customer base and understand the marketplace. For this, find local demographic information, look into who your potential clients are (e.g., behaviors, values, personality, and lifestyle), and, obviously, access competition. Having done that, you can use this information to create a white label product that your target market needs.
2. Assessing The Regulatory Environment
Another vital thing to keep in mind is the legal framework. Fintechs should seek legal advice and implement robust compliance functions, such as a core banking system, Anti-Money Laundering (AML) and Know-Your-Customer (KYC) regulations, and General Data Protection Regulation (GDPR). Failure to comply with regulatory requirements can result in grave consequences — for example, reputational damage and an unsatisfactory user experience. To navigate regulatory challenges successfully, you need to look for these main criteria, as well as technology and support.
3. Evaluating Technology and Infrastructure Needs
Determine whether your existing infrastructure is satisfactory or should be replaced. Technology plays a crucial role in fintech app development, so make sure you have all the required technology and equipment, including:
servers;
physical machines;
virtual machines;
cloud;
storage;
network;
print and auxiliary services;
desktop and other end-user devices;
security;
data protection and recovery.
Choosing A Provider
Whether that's a new CRM system, new finance software, or an online retail shop, choosing the right white label provider that aligns with how you operate can be difficult.
1. Factors To Pay Attention To
Amidst a plethora of service providers in the market, what criteria should you consider while selecting a white label solution provider? The primary considerations to bear in mind are costs, communication management, delivery capabilities, current clients, partnerships, and case studies.
2. Comparing And Evaluating Different Providers
After compiling a shortlist of potential solutions derived from your meticulous research, schedule a demo to evaluate their relevance to your business. Prepare a list of criteria and regulations. It will help you rank different providers and find the best fit for your enterprise.
3. SaaS Versus On-premises
Choose the type of service, drawing upon your budget, desired regulatory compliance, maintenance, and upgrades. SaaS is a service delivered through the cloud and is supervised and administered by third-party vendors. In comparison, an on-premises application is typically installed in-house and maintained by an external service provider.
4. Negotiating The Terms Of The Partnership
Contact the vendor and discuss the deliverables, price, as well as terms. A dedicated customer service department will be upfront and open about the deadlines and costs of additional users, customizations, integrations, and setup fees.
Customizing The Platform
The next step in white label mobile banking app development is customization. At this stage of app development, you have the opportunity to unleash your creativity and craft a truly unique application.
1. Branding and Design
The vendor will provide ready-made templates with all the functions you need. Your job will be to adjust the content, add your branding, create a unique design, and update the white label mobile app whenever required.
2. Adding New Features and Functionalities
Add enhancements and features that align with your customers' needs. A few innovative features that can be quickly and easily incorporated into digital banking platforms include multi-currency accounts, SWIFT and SEPA instant payments, strong customer authentication, KYC/AML onboarding, account verification, and more.
3. Integrating With Existing Systems
Do you own software or have a well-functioning app? Try complete integration with your existing systems for a frictionless customer experience and valuable insights.
Post-Launch Support
1. Ongoing Maintenance and Upgrades
If you choose the right provider, its expert team will cover all technical upgrades, hosting, security monitoring, and a maintenance dashboard. In this manner, the bugs are fixed quickly, and your website always remains functional and protected.
3. Providing Customer Support
Customer support can be entrusted to professionals as well. The white label service will quickly respond to incidents and user requests, so everyone is satisfied.
3. Monitoring and Analyzing Usage Data
With powerful analytical software, you can extract analytic value immediately through dashboards and data visualization. Moreover, it enables you to monitor recurring customer issues and facilitates the delivery of a personalized experience.
What Does The Future Hold For White Label Banking Services?
McKinsey experts anticipate that banking will undergo significant restructuring in the coming years. However, we should stay optimistic and acknowledge that the banks that effectively navigate this transformation will expand in size, profitability, and growth, resulting in a potential $20 trillion value-creation opportunity.
To beat the competition in the financial sector, you need to innovate and develop new solutions. And the white label service is your savior in shining armor. It creates a win-win system of banking where banks, enterprises, and fintechs thrive. It is undoubtedly the future of banking, and Crassula is your gateway to being part of that bright future.
Digitize Your Business With Crassula
Do you lack the expertise and resources to launch a digital banking app? Revolutionise the banking industry with a unique white label solution built with Crassula. You will get all the required infrastructure and tools to customize your application, create personalized offers, and augment your revenue streams in a short time frame and within your budget.
Conclusion
Developing a mobile banking app is an ingenious idea, as the need for novel financial products and services is on the rise right now. If you support innovation, value customer convenience, and fancy turning a profit, you should definitely consider white label software development.
First and foremost, white label platforms drive financial inclusion by assisting companies in developing strong fintech ecosystems. Secondly, it lifts a burden off your shoulders by ensuring security, innovation, and the use of best-in-class technology, so that you can focus on your core competencies. Last but not least, outsourced white label app development is more wallet-friendly than hiring in-house resources. If you'd like to learn more about the white label solution can boost your business.
To cut to the chase, developing fintech applications is rewarding but, at the same time, an overwhelming process. To build your own white label mobile banking app, you need to understand the requirements, choose a good provider, customize the platform according to your business needs, and resolve the post-launch issues.
However, you always have another option — asking the experienced Crassula team for help. Contact us and share your ideas. We'll gladly lend you a hand.
Let's discuss your project and see how we can launch your
digital core banking product

together Request demo
FAQ
A white label mobile banking app is an app supercharged with digital banking services. In white-label banking, businesses leverage pre-built technology and software supplied by the fintech solution provider and the regulated infrastructure, such as banking licenses, compliance, and regulatory authorization from banks.
Because it allows you to offer banking services quickly and at lower development costs. If you see the magnitude with which neo-banks are revolutionising the banking industry and thinking of building one, a white label mobile banking app is a great choice.
Crassula specialises in building neo-banks of different scopes and propositions. With our White Label Software and Clear.Bank's banking infrastructure, you can set up a successful fintech business.
Create a digital bank in a matter of days
Request demo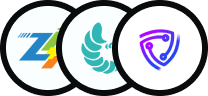 150+
companies already with us