Exchange Orders
Use the flexible functionality of Currency Exchange to work with traditional and digital currencies. Exchange orders allow Crassula customers to control the FX process, commissions, and order execution on 3rd party liquidity providers.
Real time Rates & History
Crassula supports real-time rates from several FX providers. Use 3rd party real-time rates, official ECB, or other central banks for your neo-bank FX rates commissioned by markup fees.
Exchange Requests
Enable exchange requests functionality for crypto-currency exchange, OTC desk, or brokerage project built on the Crassula platform. Manage process and control all requests created by your clients inside the Crassula back office.
Create a digital bank in a matter of days
Request demo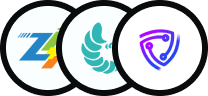 150+
companies already with us