Merchant Management
Manage your merchant profiles, withdrawals, business types, MCC codes, access roles and much more in one place.
Card Acquiring
Offer your merchants international card acquiring, with multi-currency payments, flexible fees settings, subscriptions, international card routing and multiple acquirers support.
Alternative Payments
From cash-in terminals to international money transfers, from wallet payments to PayPal. Crassula will get you convenient tools for accepting payments the way you want.
Payouts to Cards
Dealing with earnings distribution or rewards? With Crassula payouts to cards, it's easy to offer money transfers both ways.
Anti-Fraud
Security is always the top priority. With Crassula's convenient anti-fraud tools and filters, you can be confident about your payment flow.
Create a digital bank in a matter of days
Request demo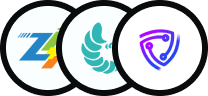 150+
companies already with us