Back to blog
How to start a Fintech company?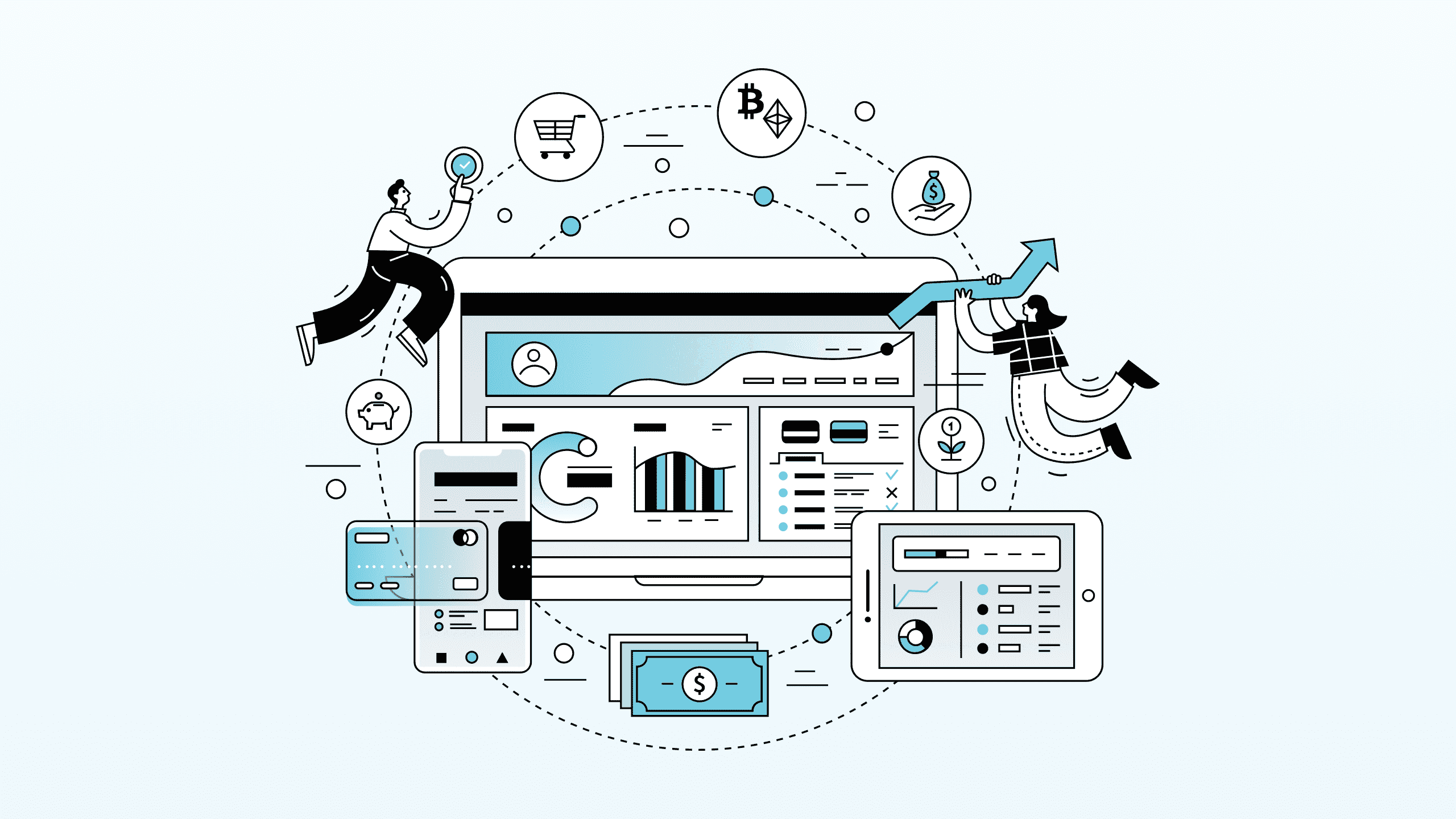 Fintech is currently playing a vital role in the economy as a result of greater reliance on internet-based platforms. Having undertaken digital transformation, the financial industry is on the verge of recovery from the global pandemic.
Nowadays, people feel more adjusted to managing their finances online directly from their laptops or smartphones. Anyone can get a loan, store cryptocurrencies, make investments, and simply make daily purchases with ease and comfort. We should thank fintech companies for contributing to the massive adoption of virtual banking services and products.
Even though the market seems to be saturated, there is a great demand for AI-driven fintech apps and solutions. Vintage Market report shared the insights on the growth and stunning prospects for the Global Fintech Market. Its size is expected to hit $332.5 Billion by 2028 and grow exhibiting a Compound Annual Growth Rate (CAGR) of 19.8%.
Such a good forecast increasingly attracts more enthusiasts. If you can relate, there are just several steps needed to launch your own fintech company. Read this complete guide and unveil current fintech business opportunities.
What types of fintech projects are currently trendy?
To help you determine which business model suits you better, here is the breakdown of the most popular and profitable fintech projects that you can create:
Neobanks
Neobank is a digital bank that does not have a banking license, unlike traditional banks. It is a payment institution that can be accessed only on a mobile.
N26, Orange bank, and Revolut are the largest representatives of neobanks that don't have physical branches. Neobanks provide a range of services at an affordable rate and especially favorable conditions for the clients.
On top of that, they feature real-time transactions for multiple currencies across the globe. The payments with neobanks are immediate and secure, which gives your business a competitive edge.
Digital currency exchange
A cryptocurrency exchange platform facilitates transactions between cryptocurrencies. It enables users to purchase, sell and exchange tokens.
The leading digital currency exchanges are Coinbase, Crypto.com, and Binance. Each individual platform features a variety of financial assets and exchange pairs.
By building a centralized platform, you won't need to worry about the absence of liquidity. However, this business's frequent downside is stolen funds from the wallets by hackers.
The good news is that fintech platform providers have got you covered with top-notch security and straightforward law compliance policies. So even this disadvantage doesn't look much like a disadvantage.
Personal finance management
Last but not least, a personal finance app. Such apps' mission is to provide better value for customers. To be more specific, it should help everyone make better financial decisions.
Thanks to financial management software, your clients can achieve complete financial autonomy, finance a vacation or even start a business from savings.
A wide array of services varies from expense tracking and forecasting to account management. Basically, your customers can leverage all financial services with an all-in-one platform without switching between several apps.
What steps are needed for launching?
Here is the overview of several necessary steps you need to take to develop the action plan when starting a fintech company:
1) Identify your niche
The more specific you are when setting your goals, the more likely you'll build a profitable startup. First of all, define a preferable niche. There is a slew of options you might want to consider:
neobanks
lending
personal finance management
mobile banking
online banking
cryptocurrency exchange
trading and investments
crowdfunding
When you are done with it, identify a specific audience you'll be targeting. This will give you a clearer picture of offerings, marketing, PR, etc.
We suggest starting small first and selecting one demographic group. And then expand to the global markets if needed.
2) Get to know the regulations
Knowing the regulatory requirements inside out is by far the most essential step. All banks and fintech startups must adhere to the regulatory demands such as the GDPR (General Data Protection Regulation).
Typically, fintechs are expected to comply with anti-money laundering (AML) policies, Know Your Customer (KYC) compliance requirements, and follow the PCI DSS. Depending on your startup type, you may also need to obtain proper digital certificates, licenses, or other standardized authentication mechanisms in the jurisdictions in which your company plans to operate.
To launch a neobank and control your own finance flow you should get either EMI (electronic money institutions) or alternatively API (authorized payment institution) license. For starting a MVP neobank you can borrow sublicense from EMI/PI distributor, Railsbank or any other financial institution.
Indeed, the financial industry is very complex when it comes to laws and legal limitations. So, individuals often look for help from fintech platform providers such as Crassula. Their providers are familiar with the industry's pain points and can offer a fully compliant white-label solution for you.
3) Find a technology solution provider
White label banking software allows all the customization of products and decreases time to market. Using the API technology, fintech providers grant access to their software system and build a turnkey fintech app or platform according to your needs.
Partnering with them means significantly lower overall cost and advanced security. But how do you know which one to choose?
The success of finding the best providers lies in outlining a unique idea. Share all your crazy business ideas so that they fully understand the area of responsibilities and operations.
If you are on the same wavelength, a fintech provider will provide a demo and discuss the expenses for the project. Laters comes prototyping, coding, and testing of the solution.
4) Start marketing and PR campaign
Once the startup is tested and launched, it is time to think about the marketing strategy. Plan your promotional activities, focusing on the audience selected at the very first stage. In addition, conduct strong market research to see how to make a startup viral.
In any case, if you decide to launch with the help of a fintech company, it will take care of perfecting the app before the release. So, you will not even need to puzzle yourself about how much to invest in marketing.
Speed up the development of your fintech startup and avoid risks with Crassula
By building with us, you get an intuitive and user-friendly fintech app in a matter of weeks that will captivate a large audience and generate new streams of revenue.
FAQ
Can I build a fintech app without having any expertise or required infrastructure?
You don't need to obtain any licenses or invest in technology. Crassula's eCommerce tools help you create the best experience for your clients.
What does your fintech solution look like?
With us, you can build a fully PCI DSS compliant solution designed with multiple acquiring, alternative payment methods, anti-fraud, risk management, merchants integration, smart routing, virtual currencies, and much more.
How much will it cost?
The cost largely depends on the range of features you'd like your fintech company to offer. Tell us more about your business idea, and we will calculate all the expenses. We can reassure you that using white label solutions is much cheaper and easier than opening your bank.
---
Create a digital bank in a matter of days
Request demo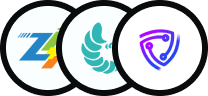 150+
companies already with us