Money20/20, the most spectacular #FinTech industry event, is on 🔥 and we are thrilled to be a part of it.
Book a meeting
Intercom
Effortlessly scale your business support and increase customer satisfaction with Intercom. Make the most of every customer experience by engaging users at the right place and time.
Integrated to Crassula White Label iOS, Android and Web interfaces, Intercom allows you to stay connected with your customers while running your own Neo Bank, Crypto Bank, PSP business and much more.
Create a digital bank in a matter of days
Request demo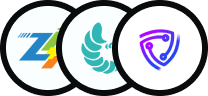 150+
companies already with us