Go to Marketplace
Clear Junction
Use Clear Junction's ready-made solution & Crassula's White Label Software
Clear Junction
Easy-to-use correspondent accounts are the cornerstone of Clear Junction offering - they enable licensed financial institutions dealing with account receivables to hold and maintain a monetary balance in their own name.
You can connect these correspondent accounts to virtual IBANs, e-wallets and payment rails across the UK and Europe, including SEPA, SEPA Instant and Faster Payments.
Use Clear Junction's ready-made solution & Crassula's White Label Software to empower your business and realize the full potential in the areas that more traditional services providers cannot or are not willing to unlock.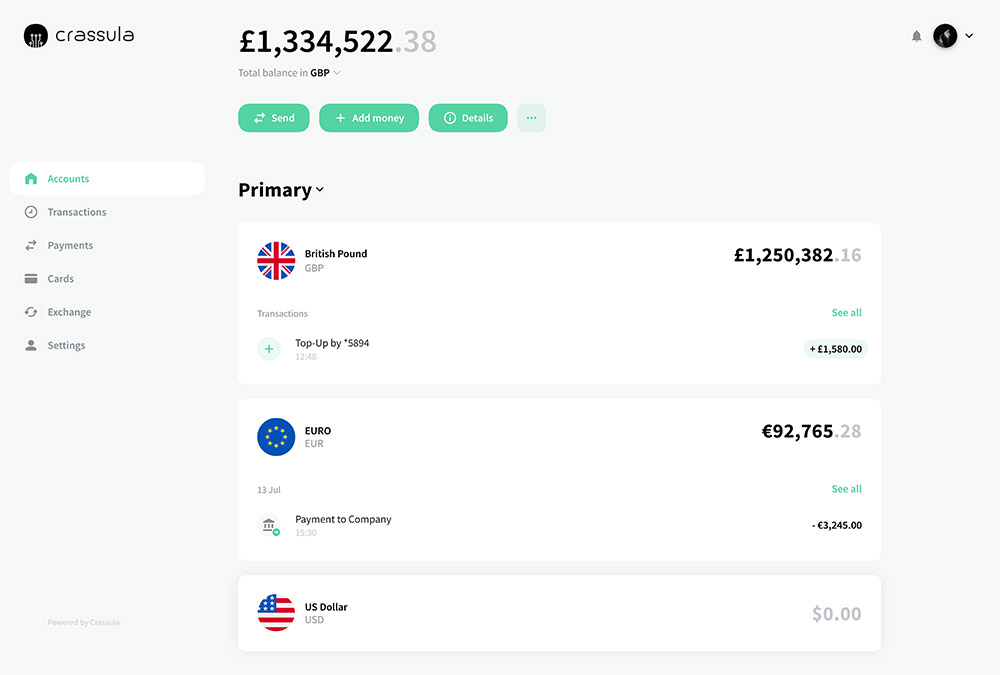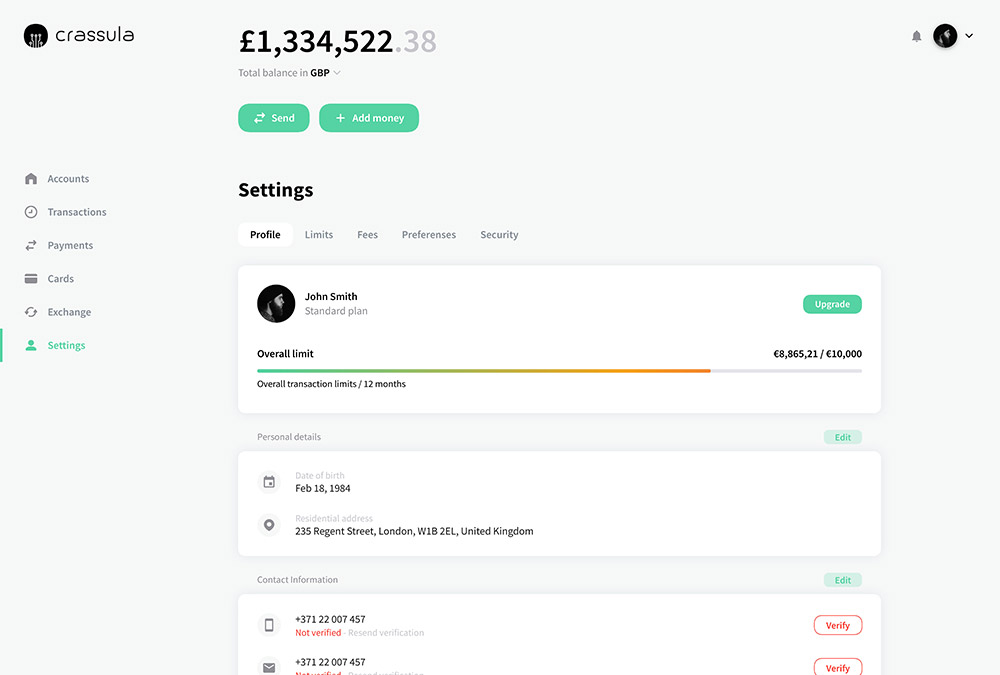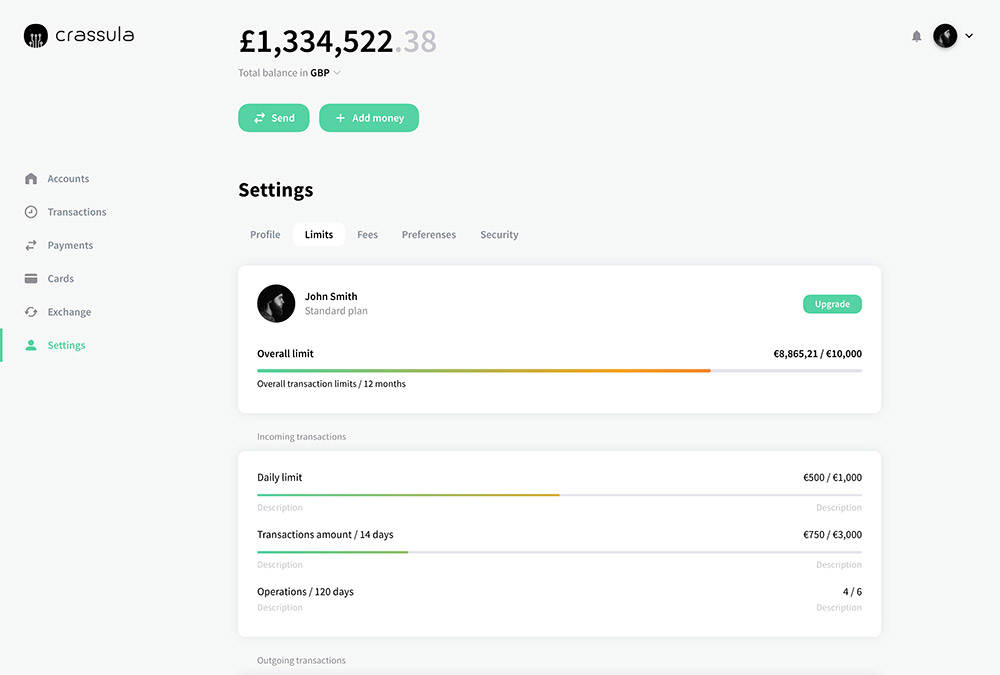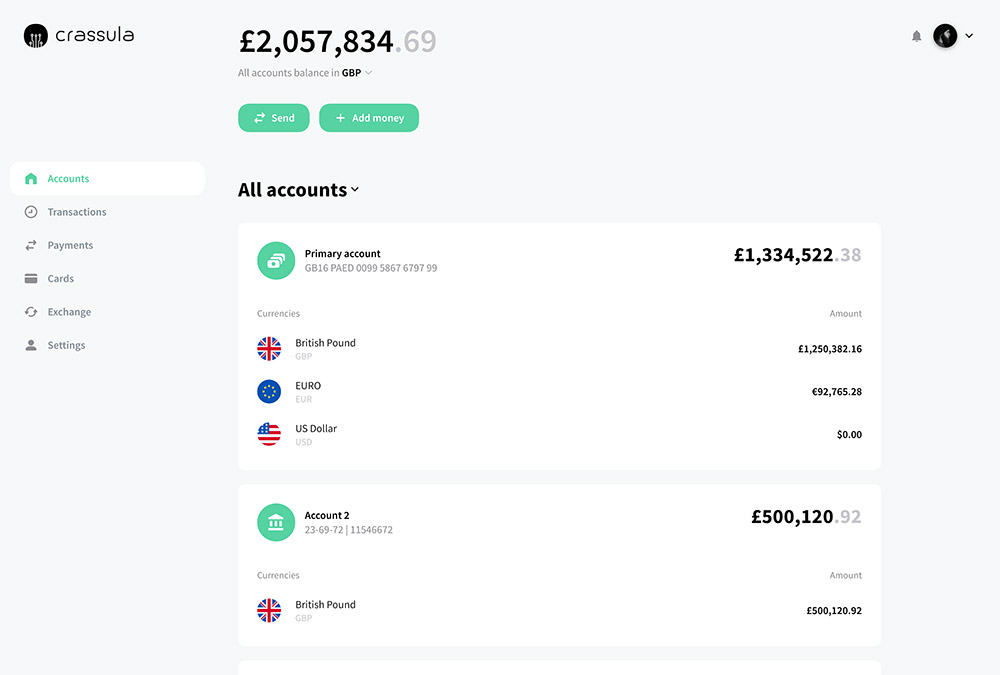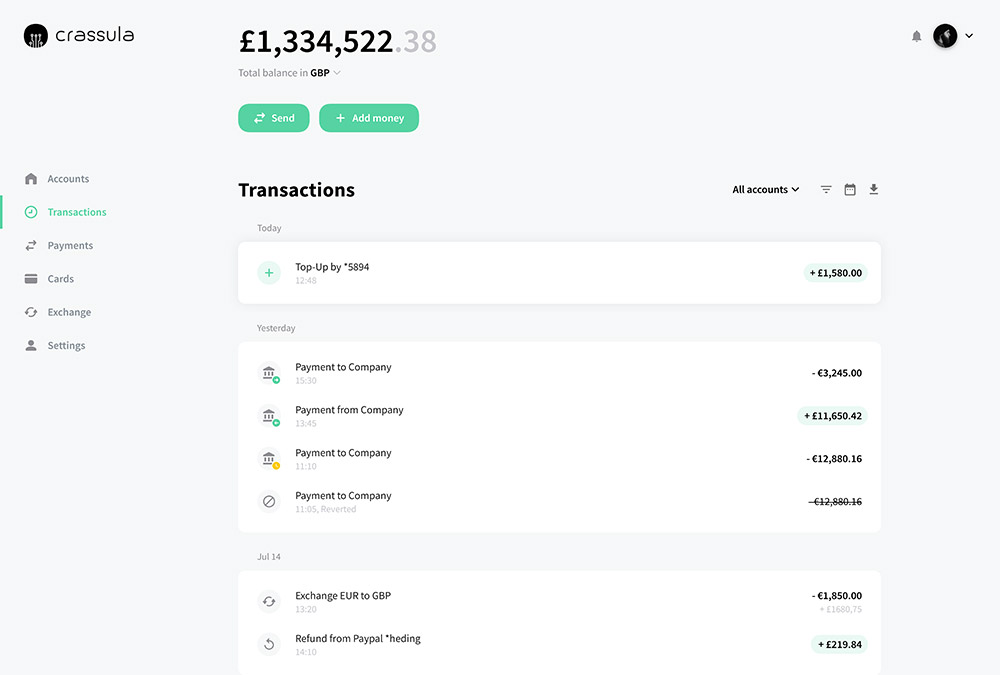 Create a digital bank in a matter of days
Request demo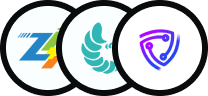 150+
companies already with us