Back to blog
Top 5 FinTech Trends Expected in 2022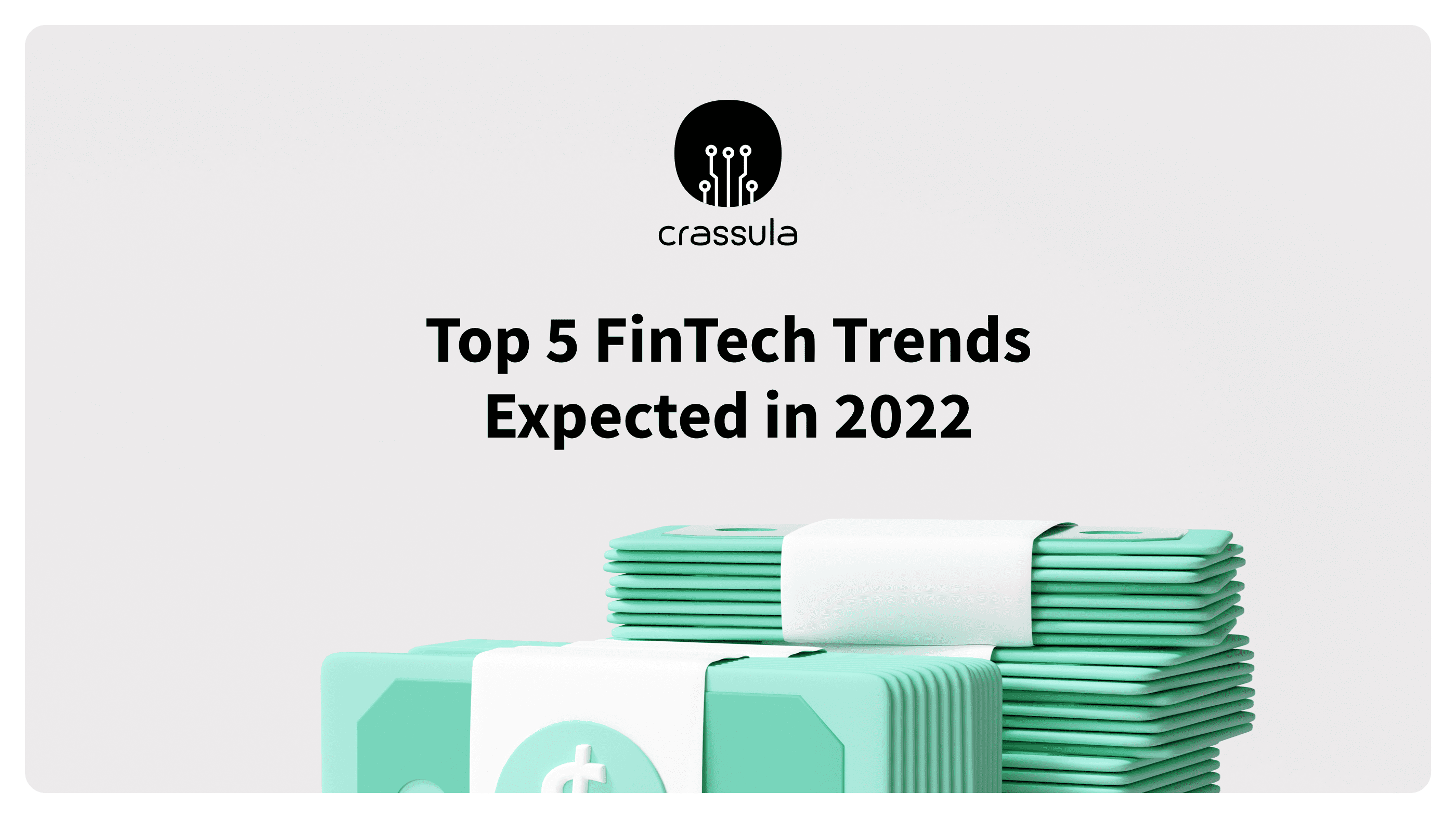 The outbreak of COVID-19 brought an array of ambiguity and chaos everywhere. The fintech world was to undergo some changes and radical transformations too. In Q1 and Q2 of 2020, Fintechs on average reported growth (University of Cambridge, 2020). Companies and individuals quickly adapted leading-edge solutions, while solving their financial and operational problems. The futurists in the fintech industry are trying to understand current trends and forecast the new ones coming the economy way. So, what does the future hold in store? Let's find out!
Digital-only banking
Digital-only banking becomes a number one solution, which is not only simple and convenient but also cost-effective. According to a McKinsey report banks with no physical presence don't demand high operating costs and therefore offer low transaction fees. While new digital-only banks are leveraging their agile infrastructures to provide innovative services through consumer needs analysis and geo-related insights, brick-and-mortar banks are lagging far behind.
Global Market Insights, Inc. has published a report on the digital banking market estimating that it will cross US$ 12 trillion by 2026. The extensive adoption of online banking platforms and the proliferation of mobile banking solutions are anticipated to contribute significantly to the market growth. It is no wonder considering its highly valuable contribution to both consumers and businessmen.
White label e-wallet
Mobile wallets will again be among the top payments IT investment priority for banks. (Ovum Report, 2018). Creating your own eCommerce global payment gateway capable of melding with market developments and building PSP, Banking, FX products is the future of all banks and mobile payment providers.
White label fintech enables e-commerce stores, subscription services, or banks to offer financial services by using products from a white label supplier without creating them from scratch. You can easily bring your unique white label online banking concept to life with Crassula.
Blockchain
Blockchain is a leader of innovation in the Fintech sector. An EY study, based on 132 use cases, makes us truly understand the extent of the real uses of the blockchain. It's been created to allow secure storage and transmission of information. When new information arrives in the blockchain, it is recorded and synchronized over a network of computers. This is the principle of a transparent distributed ledger system.
Although now it is mostly used for content creators, such as wireless users or musicians, in the near future Blockchain is predicted to integrate into governmental agencies to pursue political goals. For instance, it is forecasted that in 2020 Blockchain technology will control and track the efficient delivery of vaccines directly from the manufacturers to the patients.
AI adoption
Fintech Finance News suggests that 70% of fintechs already use artificial intelligence (AI) with wider adoption expected by 2025. AI and machine learning have benefited banks and fintech with banking speed, accuracy, and reduced operating costs to improve return on equity.
In addition, according to a survey by Cambridge Centre for Alternative Finance (CCAF) in 2020, 85% of respondents used particular forms of AI. Yet, fintech companies are still slightly ahead of the adoption of AI.
Smart contracts
Smart contracts are used to carry out various operations in Blockchain. These are computer algorithms that automatically control and verify the recording of data and ensure the fulfillment of the obligations assumed by the parties signing the contract. All the terms of the transaction must be formalized and translated into the appropriate program code.
Automatic execution of smart contracts using distributed ledger technology can reduce the financial, administrative, and time costs of participants when fulfilling the terms of the transaction. The financial services industry is following developments in the smart contracts space with a keen eye. Thus, consider applying smart contracts in your finance sector too.
Conclusion
In a little over a decade, a real tidal wave has hit the players in the Fintech sector, condemning them to adapt quickly in order to survive and remain competitive. Stay ahead of trends, new behaviors, and consumption habits with the 5 innovative Fintech solutions that we have covered today.
---
Create a digital bank in a matter of days
Request demo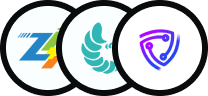 150+
companies already with us