Money20/20, the most spectacular #FinTech industry event, is on 🔥 and we are thrilled to be a part of it.
Book a meeting
BPC (SmartVista)
Plastic and virtual, wallets and prepaid, credit and debit, fleet and fuel, crypto, and identity, embedded or stand alone. SmartVista from BPC allows issuing cards to any business model.
Start issuing private and business cards for your customers frictionlessly with Crassula backoffice dashboard, White Label iOS, Android and web apps.
Create a digital bank in a matter of days
Request demo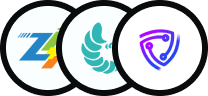 150+
companies already with us