Money20/20, the most spectacular #FinTech industry event, is on 🔥 and we are thrilled to be a part of it.
Book a meeting
Go to Marketplace
Name Scan
Easily, efficiently, and automatically conduct regular client checks.
Name Scan
Name Scan helps firms, comply with AML/CTF and sanctions regulations and reduce their reputational risk, by providing KYC and KYB screening solutions. Integrated to Crassula Backoffice Dashboard, Name Scan solutions help to make clients checks easily, efficiently, regularly and automatcally.
Create a digital bank in a matter of days
Request demo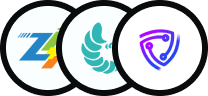 150+
companies already with us